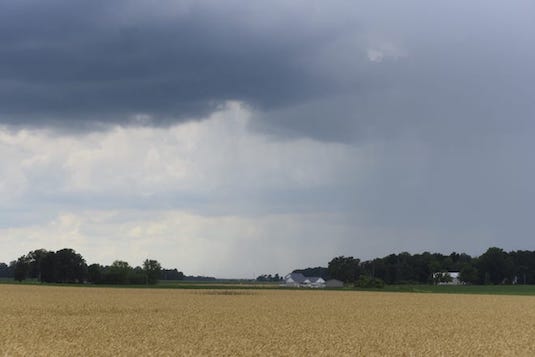 Emergency Alerts tip off residents amid ongoing Thunderstorm Activity
BUCYRUS – The barrage of thunderstorm watches and warnings is forecast to end before the extended Independence Day weekend.
Alerts from Crawford County's Wireless Emergency Notification System (WENS) were sent twice Tuesday afternoon, according to Jette Cander, director of the Crawford County Emergency Management Agency.
As of Wednesday afternoon, she was planning to keep an eye on the weather to see if more alerts would be delivered.
"It's an odd weather timeframe," Cander said. "We just don't get that many days of high heat and humidity. High humidity in the afternoon with no clouds. The heat builds, which brings in the thunderstorms."
Fortunately, the only damage reported Tuesday night was a leaning telephone pole near Crestline.