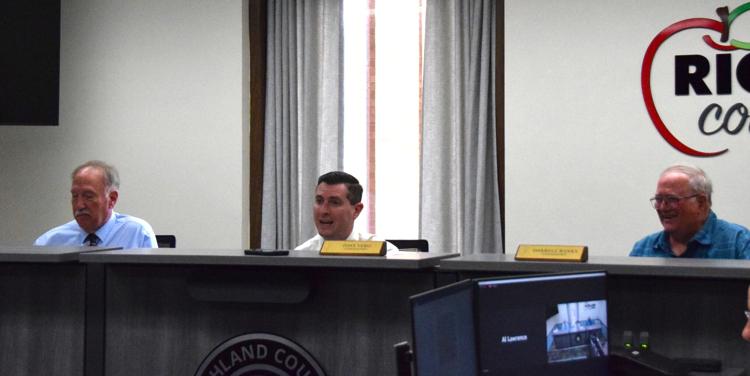 Smaller communities can now use Richland County alert messaging system
MANSFIELD —  Leaders in cities, villages and townships can soon participate in Richland County's alert messaging system.
Matt Hill, who heads up the county IT department in the auditor's office, told county commissioners Thursday that the countywide system, launched in September 2021, is now available for usage by smaller communities around the county.
The county contracts for the service with Inspiron Logistics from Akron, providing a wireless emergency notification system. It's the same system used by several area counties, including Ashland, Crawford and Knox.
"We have an excellent Richland County alert system," Commissioner Tony Vero said. "It's already helped us in severe storms, power outages and water main breaks."
The outbound messaging system can be used for any number of messages, including snow and weather advisories, as well as alerts on missing persons and "most wanted" individuals.
There is no charge for residents to sign up for alerts.
Outbound messages can be delivered in a variety of methods, including texts, emails and voice messages. The system could also be used to publish to the county's social media accounts.
"It can hit all the platforms we want," Hill said when the system was approved last year. "It's really super easy for everyone to use."
Hill said leaders in Shiloh have expressed an interest in using the system, which they could use for any variety of purposes, such as road closures, boil advisories, water line breaks and other "community messages."
Vero said he would contact mayors and township trustees around the county to inform them of the system's availability.